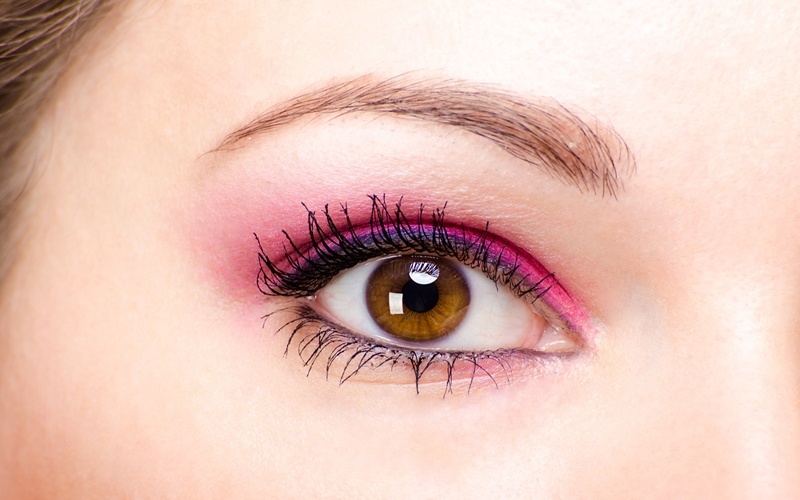 31/03/2019
Post by
TINA NGUYEN
/ 0 comment
You can define your looks well if you are doing eye makeup in perfect way. Eyes have a major part in defining person's identity and beauty. Your eyes speak so much than your lips, getting the eyes adored well can make them more attractive that they can easily grasp everyone's attention. To get a perfect eye makeup done is not an easy thing. Here are some of the things that you need to do for exceptionally beautiful eyes that can make you the center of attraction. There are various styles for perfect eye makeup but make sure that you do all these basic things.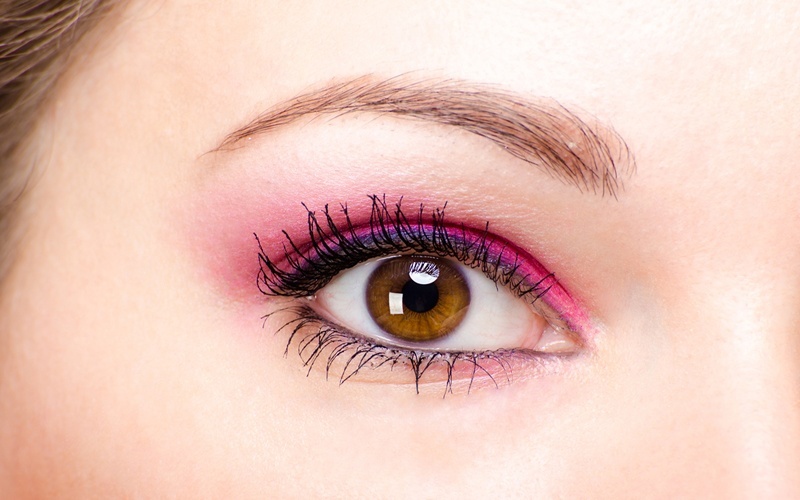 1- Preparing Eyes with Concealer
Concealer is the great tool of anyone who do makeup as it is helpful in covering up all the flaws that are there on your skin. When you do eye makeup, you should be very careful as very light dark circles can also ruin your looks. Apply concealer over the dark circles. The inner corner of the eyes can be darkest and so should apply concealer first over there. You can use the ring finger to pat and then rub the concealer.
2- Primer
Eye shadow primer is the one that can help in keeping the shadow on its place for so many hours. Get a good eye shadow primer so that you can get a great look. You can even get the eye shadow in its place after raining or workouts. The primer is something that can help your eye makeup look exceptional.
3- Eyeliner
Eyeliner is something that can define your eyes and it is your skill that can make your eyes look great. You can use a liquid eye liner or any eye pencil for this. Using darker eye shadows can also provide you with great looks. You just need to make a brush wet and then take the eye shadow and apply on the eyes and make it look smudged for smokey eyes. This can be really awesome and can make you look exceptional.
4- Eye shadow
If you want to have an exceptional look, do not just choose any eye shadow. You can make use of three eye shadows. First use a light colored then a medium colored and then a dark colored. When you are choosing the colors, make sure that you choose the ones that can blend well with each other and provide you a unique look. The eye shadows can make your eyes look awesome.
How to apply eye shadow
Perfecting shadow routine on ones lids is quite easy with some little practice and quality supplies. To have beautiful looking eyes does not necessarily mean that one has to be a beauty guru. You just have to perfectly sculpture with the right eye shadow shades. Try the following 5 basic tips and you will find yourself being the envy of your friends
Method 1 : Starting out :
This method involves the following steps :
1- Choosing eye shadow
Do not allow the vast variety to scare you. Choose the right hue, brand and texture in the designated store that is going to suit you. Embrace it from the hundreds of option that you are going to choose from. The shadow can be found in loose powder, cream form or compact powder.
2- Select the appropriate brushes
Try to invest in some good makeup brushes for the attractive and easiest application. Always avoid sponge brushes since they do not apply the pigment as required. Use stiff flat brush.
3- Know how to apply your eye shadow
Use the correct speed and brush strokes. Rushing or using wrong brush will create unattractive application
4- Apply your normal face make-up
Eye make-up should always be the last step in the make-up application process. Start with the regular make up
Method 2 : Applying fanned eye shadow :
This involves the following
Applying ones lightest color
Adding the middle hue
Contouring the eye lid with darkest shade
Blending eye shadows
Method 3 : Applying eye shadow in rounded style :
This involves
Putting the middle tone over the eyelid
Accentuating eyelid with the darkest eye shadow
Blending the eye shadow
Method 4 : Applying the eye shadow in banana style :
This involves :
Covering ones lid with the middle hue
Adding create color
Blending colors
Method 5 : Creating a smoky eye with ones eye shadow :
This involves :
Adding highlighter
Applying your medium color
Creating a smoky effect
Carrying it to the bottom lash line
Blending one's shadow
Warning- for those wearing contacts, it is crucial to check if the make-up has been contact lens approved.
This video show a simple tutorial for beginners or people who have doubts in how to apply eyeshadow
5- Highlighter
Now you need to make your eyes look highlighted. For this purpose, you can make use of a light eye shadow and just need to dab that on the inner corners. This can make your eyes look highlighted. This is the trick makeup artists always use.
6- Highlighting Brows
Do not use pencils on the brows that can give you an artificial look. Apply a light colored eye shadow near the bow bones.
7- Lashes
Your lashes can easily make your eyes exceptional. Curler can be used for making the eyelash get curled. You can then apply mascara on it so that your lashes can look great.
How to apply eye lashes :
Long eye lashes may make our eyes look fuller, bigger and more inviting. Not all of us were blessed with sky-high eyelashes. The next best choice is the false eye lashes. They can go undetected by anyone else if they are correctly worn. The process is achieved in some easy steps highlighted below :
Size your eye lashes
Squeeze thin line of lash Glue onto the back of your dominant hand
Place the strip right on your eyelid, position it as close as possible to the natural lashes
Allow the Glue to naturally dry
Apply Mascara to your lashes
Along your upper lids, try to apply liquid eyeliner
Remove false lashes using a make-up remover
Draw your eye liner with a steady hand correctly. Finished.
How to apply Mascara :
Mascara has proved to be a very important eye make-up tool. It makes our eyes look much detailed, deeper and so on. This normally completes the look that people normally yearn for. The application of Mascara involves some few easy steps outlined below
Apply other forms of make ups such as eyeliner, eye shadow and foundation
Open the Mascara and rub the end of the applicator on inside rim so as to get excess off
Strategically position yourself in front of a good mirror
Use a lash comb before the Mascara dry
Vertically hold the Mascara wand so as to add slight color to them
Use a make-up remover to remove any smudges of Mascara
Look at your eyes once again in the mirror. The process is finished.
Let us embrace the beauty of our eyes using make ups and take into consideration all the precautions given before using the make ups. We should not share false Eye lashes as they may spread germs from one eye to the other. If you happen to get glue or any make-up in your eye, rinse it with warm water immediately. Before applying eye make- ups, let us wash our hands first.